Use Symbols panel context menu to open Import Data Wizard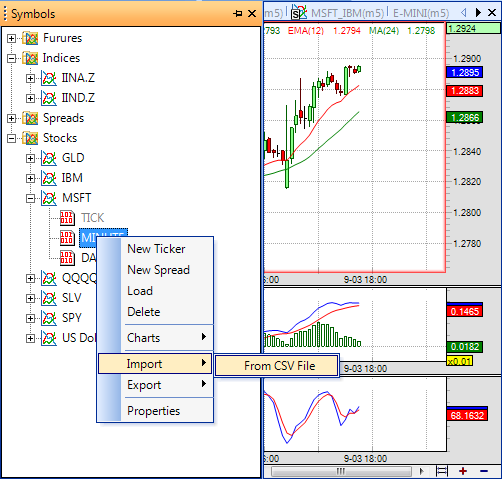 Import Data Wizard
1) Choose source CSV file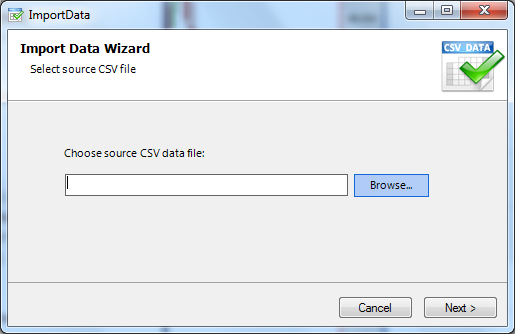 2) Configure data columns assignment. The application will automatically identify columns data type in case of using data columns headers in the first line of CSV file. Otherwise the user will need to assign column manually, using comboboxes on left.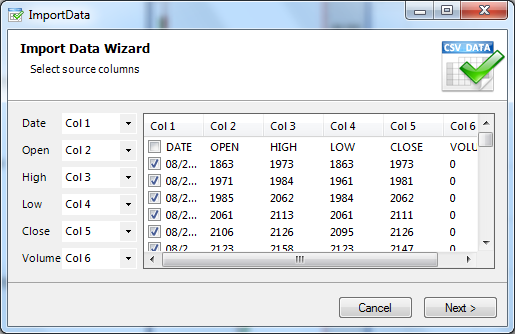 3) Define which data will be used in case of equal timestamps (bar from file has the timestamp which already exist in WinTrend database). This dialog defines which bar will be used in this case.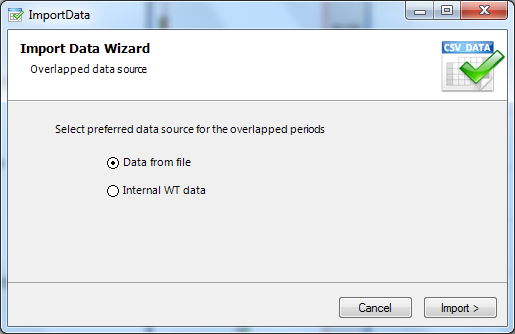 4) Finish import dialog.